Call it silly, but I got a chuckle out of seeing Gerry Nutter thumb his nose at the Editor of the Blog of Record.
Sun Loses Public Records Request on Treasurer Applicants Resumes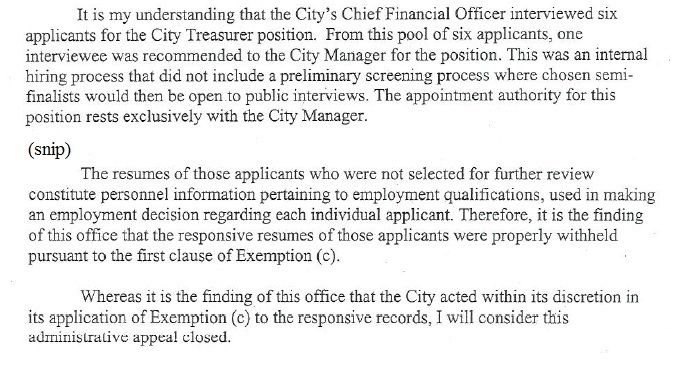 Sadly, I don't expect the Editor to learn a lesson from this. Sadder still, it's unlikely that a few on the City Council, those that parrot the Editor's ignorant grandstanding, will either.
The beat goes on.