Gerry Nutter is sorta tough, today. On C.Elliott, who Gerry calls a 'Sun Flower." How did Gerry come up with that handle?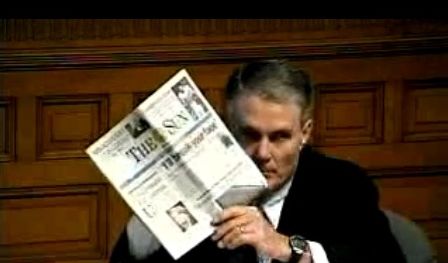 … any current Councilor or challenger who hears City Councilor Elliot state he is the only one who hasn't voted to raise taxes should point out to voters at every opportunity he is the ONLY Councilor to vote against repairing the schools that our children attend and voted against spending money to repair the streets having voted against the Capital Improvement plan presented this past week.

Unlike Councilor Elliot, I attended the joint City Council / School Committee tour of the schools last year and was appalled to find broken and unusable restrooms, broken water bubblers, doors and windows so drafty that students had to wear coats in class and holes and rust in shower stalls.

Some of these schools haven't been painted in 30 years since I was a student. Look at how many of our streets have potholes and broken sidewalks and ask Councilor Elliot why our kids and neighbors don't deserve to have the same attention paid to these buildings the way he's paid so much attention to the Lowell Housing Authority buildings in the past term. He has no jurisdiction or control over those and yet he votes against fixing the buildings our kids attend, buildings he can have an effect on.

The taxpayers deserve clean safe and maintained schools just as he has stated he believes the residents of public housing have a right to those same conditions where they live.

So why has he voted against spending to fix up our schools for our kids?

Someone should also ask him if he supports the outrages past practices that allowed uncapped buyback of unused sick and vacation time for city employees and teachers. This Administration working with the Unions have made huge compromises to CAP this benefit and yet Elliot has constantly voted against these contracts.

Challengers and fellow Councilors cannot allow him to paint himself as a defender of the taxpayer when he has a voting record that shows he is against maintaining / repairing the school buildings our kids attend, paving our streets and capping buybacks which benefits all the citizens of Lowell.
C.Elliott fancies himself as a 'fiscal watchdog.' So much so, that he grandstands at every opportunity to crusade against any sort of raise in tax or fee. So, he is not so much a fiscal watch dog, as he is a "Grover Norquist wannabe." Being fiscally prudent is not to hold a hard line on taxes or fees. It is taking fiscal health into account, in a more 'holistic' sense. Unfortunately, it is hard to pander to the fiscally obtuse using complex concepts. "NO!" is two letters and one syllable. Makes for neat bumper stickers.

How are these pics for bumper stickers? This is what "NO!" gets you?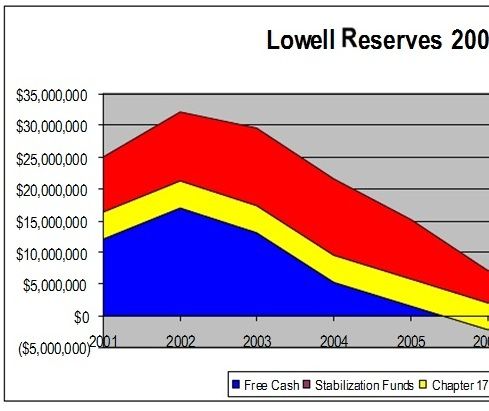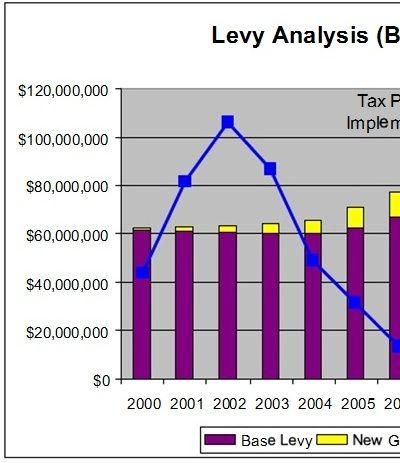 If those graphs are not familiar to you, please hop into the 'way back machine' this LINK provides. For a more recent update, I wrote: Stash The Cash? Why, Yes! back in December 2012.
On a recent episode of City Life, both George Anthes and John McDonough were fluffing C.Elliott's bona fides as the 'so called' fiscal watch dog. Not even trying to keep from laughing, openly, I asserted that Elliott completely missed the boat when City Manager John Cox ran the City's fiscal ship AGROUND. Ever the defenders of 'shady Lowell,' my hosts stated that what I knew of those days, I knew only from what City Manager Lynch wanted me to see. Yes, the graphs above are prepared and provided by the current City administration. I take some faith in them, mostly for two reasons: 1) the data is publicly available and any one including fomer CM Cox's stellar treasurer/auditor duo could, if they dared, present an alternate view. 2) The former admin hasn't said shit to challenge the data presented by Lynch. (They aren't shy, y'know!)
But, I do have, what is called "3rd Party Validation," in the form of a January 3, 2006 letter from the Dept. of Revenue. These folks are, kinda, fiscal watch dogs. They caught what C.Elliott missed completely.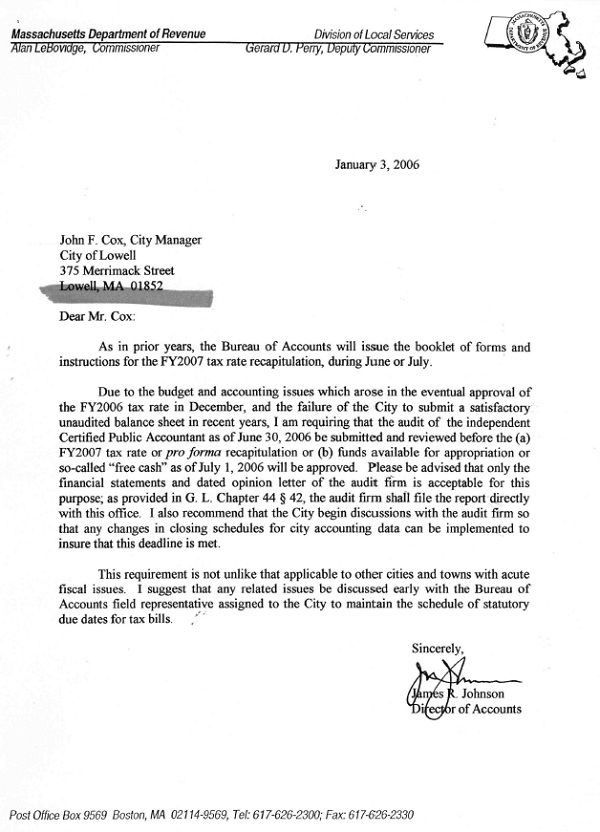 Rumor has it, this letter was stashed away and hidden from the Council. Ultimately, it all came to a head. And, the rest, they say, is legend.