I really, really like Councilor Leahy's motion, tonight.
19. C. Leahy - Req. City Mgr. provide a status report on all fire damaged homes in the City.
Unfortunately, it seems that Leahy is trying to draw just a 'wee bit' too much attention to the issue. Thus, to himself. By going to the biased Blog of Record, a 'pay per view' newspaper, Leahy has opened himself up to criticism he could have easily avoided. He turned a positive into a negative.
Worst still. The Sun can't effectively deliver the goods. Look at this screen grab: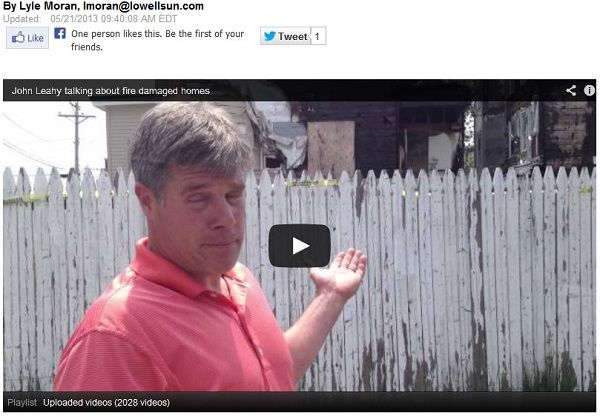 THAT .. is what you see when you click into the online version of the story. You've got to realize, in Youtube, the maker of the video has control of the image that appears on the screen, prior to activating the video. Does the cub reporter not know that? Or, just didn't bother?
If a Councilor, Leahy or any other, is going to try to strum the Blog of Record to play their tune. They should take care that the Editors ensure it is done well. When you're on the bubble, you can't afford dumb mistakes.

Please watch the video. This is an important issue, imho.